Order G is for Gangsta!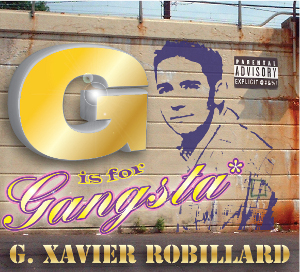 Introducing my first comedy album, recorded underwater in a basement, G is for Gangsta!

One blurb is all you need: HYSTERICAL! -- National Lampoon.

MP3 $0.99 Sale!
Summer Sale! Buy G is for Gangsta for ninety-nine cents at CDBaby!


Click here to Download the title track for FREE
How to Purchase
CDs are $9, including shipping, via PayPal (see below). Buy the mp3 edition for $7 at PayPal (using the ugly yellow 'Buy Now' button) or purchase at one of these fine stores (prices vary):
CDBaby($.99 cents!)
You didn't know about the album? Read the FAQ.
WATCH the Video Trailer
And now, the title track free for your aural abuse... G is for Gangsta part I
PayPal Purchase
Liner Notes/Artwork
You can download the liner notes and album artwork even if you don't buy the album. Not that it'll do you much good.
Samples Acknowledgments
Hey internet, thanks for all the awesome free samples you let me use to make this record!
JS Bach performance
http://commons.wikimedia.org/wiki/File:JSBach_-_BWV971_-1.ogg
Fax Machine
http://soundbible.com/851-Fax-Machine.html
Siren
http://soundbible.com/1058-Cop-Car-Siren.html
Guns
http://soundbible.com/1448-P90-Gun-Fire.html
http://soundbible.com/1389-Glock-17-9mm.html
Magic Wand
http://soundbible.com/474-Magic-Wand-Noise.html
Motorcycles
http://soundbible.com/515-Motorcycle-Gang.html
Typewriter
http://soundbible.com/827-Typewriter.html
Record Scratches
http://www.djpuzzle.com
Fine Print
G is For Gangsta was entirely made in my home studio (recorded underwater in my basement while screaming through a Witches Cone). You won't find cheaper comedy anywhere unless you happen to be there when I'm waiting for the bus and my pants fall down.